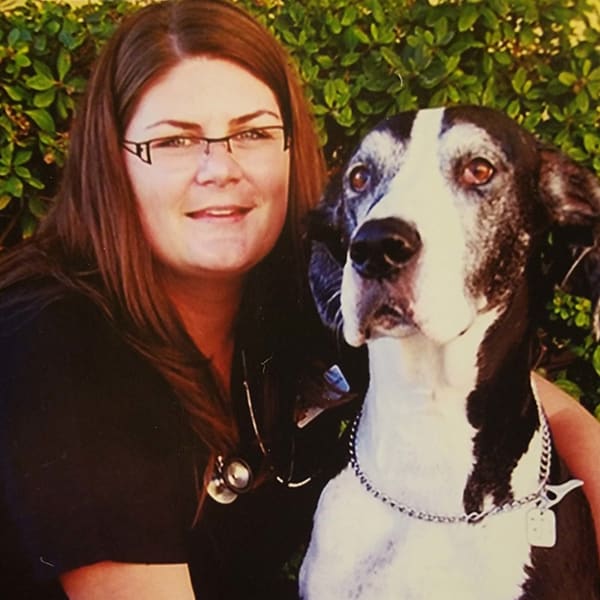 Dr. Alison (Ali) Jensen
Dr. Alison (Ali) Jensen grew up with a veterinary clinic as her second home, being mentored by an incredibly talented and compassionate group.
She graduated from Washington State University in 2007 and spent 3 years in emergency practice following her post-graduate internship. Working in the Seattle area, she met her husband who was stationed at the Naval Hospital in Bremerton.
After several years, they embarked on an incredible journey, which led to both earning MBAs in Texas before settling down for 7 years where Dr. Jensen fell in love with general practice in southern California. The draw of the history and beauty of the east coast eventually lured the family to Connecticut, where Dr. Jensen can continue to pursue her passion of providing exceptional individualized care in support of the hospital team's mission to love each pet like they were our own.
In her spare time, Dr. Jensen can be found relaxing with her best boys (David – the human, Jameson – the Great Dane, and Sprout – the Boston/Frenchie/Chihuahua), dabbling in home improvement projects, playing in the garden, or on new adventures exploring Connecticut.