The Importance of Preventive Care
Kittens should start attending their first veterinary appointments when they are between 6 and 11 weeks old, which is why we offer bundled health care plans specifically designed to meet the needs of your new kitten.
Our vets will discuss your kitten's nutritional requirements, litter box training, heartworm disease, microchip identification, behavior issues, flea & tick control, and at-home dental care. Your veterinarian will also take the time to answer any other questions or concerns you might have.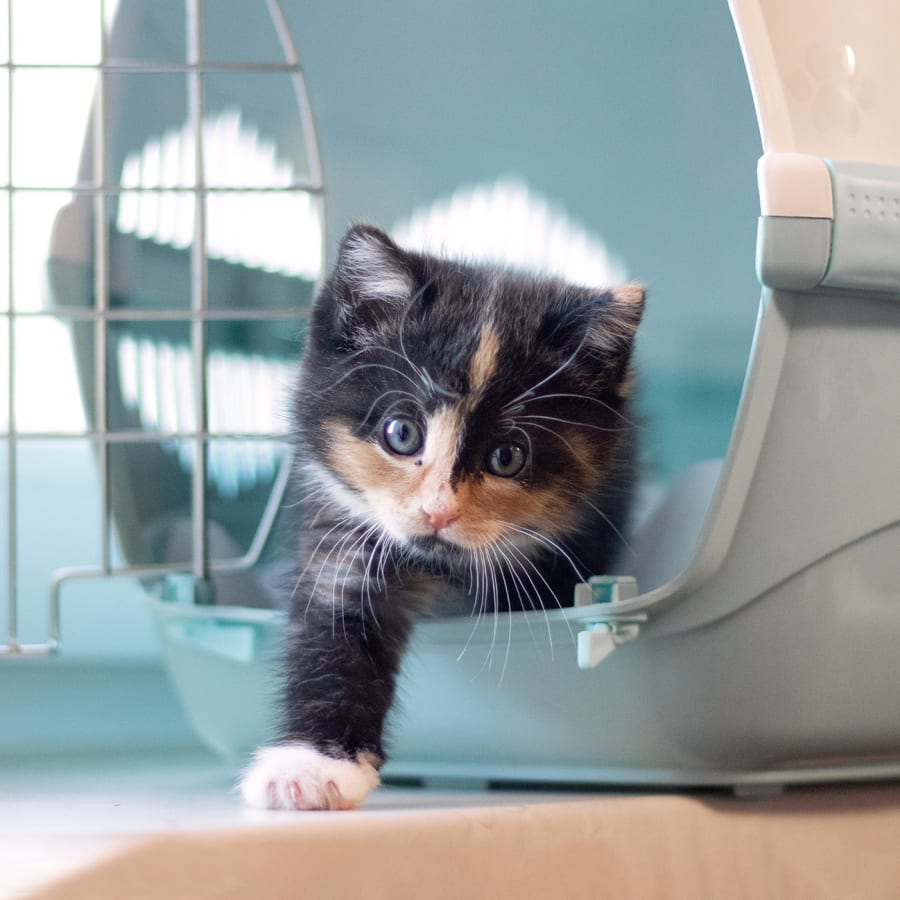 Benefits of Kitten Healthcare Plans
Our kitten healthcare plans include all the preventive care services your new kitten will require to get a healthy start in life, including the following:
Their routine examinations
A blood sample (to test for feline leukemia and feline immunodeficiency virus)
Fecal exams
Worming treatments to eliminate any intestinal parasites
Savings & Inclusions
Compared to the cost of our individual services, our Kitten Plan bundle could save you between $76 and $88 over a 4 to 9 week period.
You'll also get $10.00 off a Home Again ID microchip and $15.00 off spaying or $10.00 off neutering (which is done when your kitten is between 4 to 6 months of age).
Your total savings range from $76 to $113 for great kitten health care!