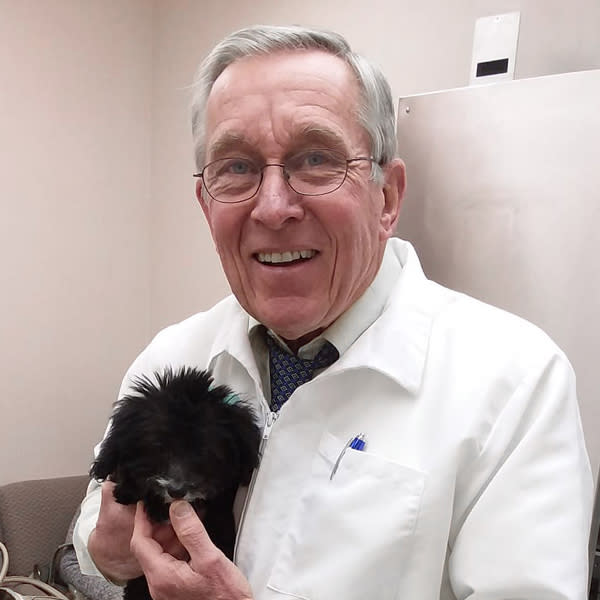 Dr. Earl Mummert 
Dr. Earl Mummert is the founder of CAH. A 1977 graduate of Auburn University's College of Veterinary Medicine, Dr. Earl also received B.S. and M.S. degrees in physiology/cell biology from the University of Maryland.
He opened the doors to CAH in September 1982 with the goal of offering high levels of service and veterinary care to the region. His special interest in surgery, including orthopedics and laser surgery, is complemented by his partner's (and wife's) special interest in internal medicine and critical care. With 60 years of combined experience, they offer expertise in all areas of veterinary care.
Dr. Earl enjoys boating, golf, and walking the trails with his Goldendoodle, Zelie.