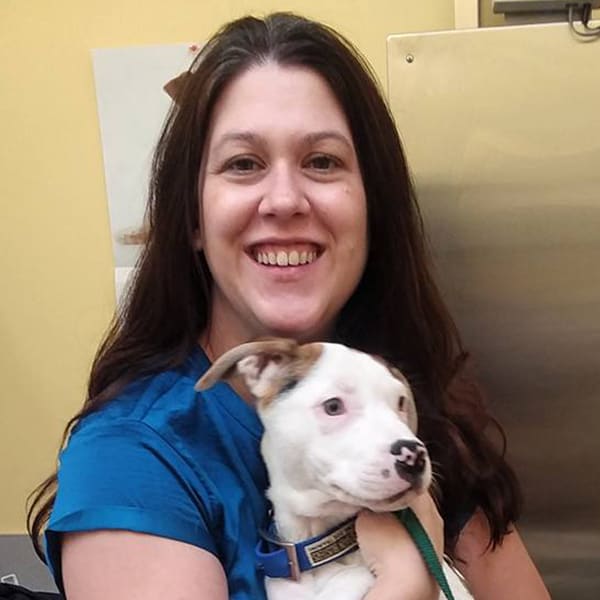 Dr. Melissa "Lissa" Bender
Dr. Melissa "Lissa" Bender was born and raised in the Poconos region of Pennsylvania as the oldest of three girls.  She grew up in a large close-knit extended family spanning four generations made up mostly of medical professionals, scientists, and musicians/artists. It was her family that inspired her love for medicine and science, but her bond with animals made her become the first Veterinarian in her family. Also, despite not inheriting their musical talents, she is known to be caught bursting out in song behind the scenes at the clinic. 

Dr. Melissa "Lissa" Bender graduated from Mississippi State College of Veterinary Medicine in 2012 after changing careers from the pharmaceutical industry.  Prior to joining the Companion Animal Hospital team in January of 2016 she completed an internship at an emergency/specialty center outside of Washington DC then practiced in a 4 doctor veterinary hospital in Providence, RI. Currently, she is an active member of the American Veterinary Medical Association (AVMA), CT Veterinary Medical Association (CVMA), and the American Association of Feline Practitioners (AAFP).

Within the field of veterinary medicine, Dr. Bender is passionate about preventative medicine, pain management, wound care, pediatrics, end-of-life care, and the challenge of fussy felines. Outside of work she enjoys spending time with her kitty Lagniappe, and her daughter Inara.  She also enjoys cooking, traveling, horseback riding, and cuddling up with a good book or movie.